What is Spinal Disc Decompression?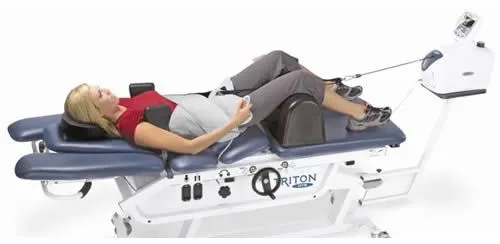 Spinal disc decompression therapy is a modern, non-surgical traction procedure that effectively treats low back, neck, and radiating leg and arm pain. This type of traction is very successful in relieving pain associated with spinal disc herniation, degenerative spinal discs, and facet joint syndromes.
Our FDA-Approved Non-Surgical Spinal Decompression Relieves Pain Associated With:
Sciatica
Back Pain
Spinal Stenosis
Disc Bulges/Herniations
Back Injuries
Neck Pain
Failed Back/Neck Surgeries
Degenerative Disc Disease
Lumbar Facet Syndrome
Watch this short video that explains Spinal Disc Decompression Therapy. Call our office at (985) 307-0977 for any questions.